Media

System

Intelligible orientation systems are an inseparable part of premium sales support.
They direct your customers and business partners where you need them.

We create orientation systems for the interior and exterior.
Each solution is unique and highly individual.

We offer orientation systems in form of information panels and boards, signs,
signposts, different types of directional signs, coating and illuminated
advertising signs for administration purposes or company buildings, etc.

Shopping centers, supermarkets, sports halls, municipal/state authorities, schools,
hospitals, etc. are a matter of course.

In the exterior there are navigation signs in public areas and traffic communications,
parking areas and parks, building compounds, sports facilities, etc.
References System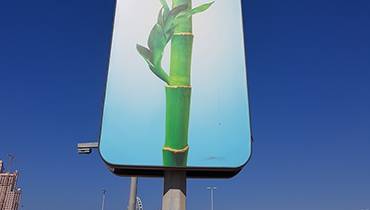 Navigation
Outdoor | Indoor | Sign making | Clip-frame | Pictures | Construction